Visiting this city is always a good option: as a family, with friends, as a couple or by yourself. You will know places and people that will stay for a lifetime.
1.-European Green Capital
Characterized by: sustainable tourism, a fair and inclusive green transition, good air quality, restoring natural ecosystems and promoting healthier food production.
It has almost 200 km of bike lanes, has pedestrianized many areas of the center and promotes the indigenous production of vegetables and fruit (traditional Valencian garden).
?97% of the inhabitants live less than 300 meters from urban green areas and there are 7.41 square meters of green space per inhabitant.
And the lung that characterizes the city, the Park of the old riverbed of the Turia is a gift that few cities can enjoy: Valencians get together to play sports, picnics and other outdoor activities every day.

2.-World's Gastronomic Capital
We already have a date: in June 2023 Valencia will host The World's 50 Best Restaurants awards.
Known as the "Oscars of the kitchen" one of the most important awards for chefs worldwide.
That month the city will be filled with gastronomic talks open to the public; international chefs who will show the best products of Valencian cuisine; cooking classes… and of course the grand awards gala to finish off.
Yes! Valencia is committed to seasonal products, the Valencian orchard as a benchmark and without harming the planet. (fruit and vegetables, the Albufera rice fields, Mediterranean fish…)

3.-Best city to live and telework
It has been named the best city in the world to live and telework.
The expatriates who come to live in Valencia stand out: the good climate throughout the year, the green spaces, the good gastronomy, the good public transport, that it is an economical city or how safe you can feel in it's streets.
4.-The largest lake in Spain is here
The Albufera Natural Park is famous for its infinite rice fields, its huts and for creating the best sunset in the entire city reflected in its huge lake.
It is the largest lake in Spain and you have it 15 minutes from the city.
5.-Its old town is full of art, colors and squares that will transport you to medieval times
Medieval Valencia makes anyone fall in love. And it is that it is a city with 2000 years of history that has a lot to tell.
With Moorish and Roman influences, getting lost in its streets and discovering the contrasts in its architecture and its open-air art exhibitions will make you never want to leave.
+Info here to explore it on foot with a local guide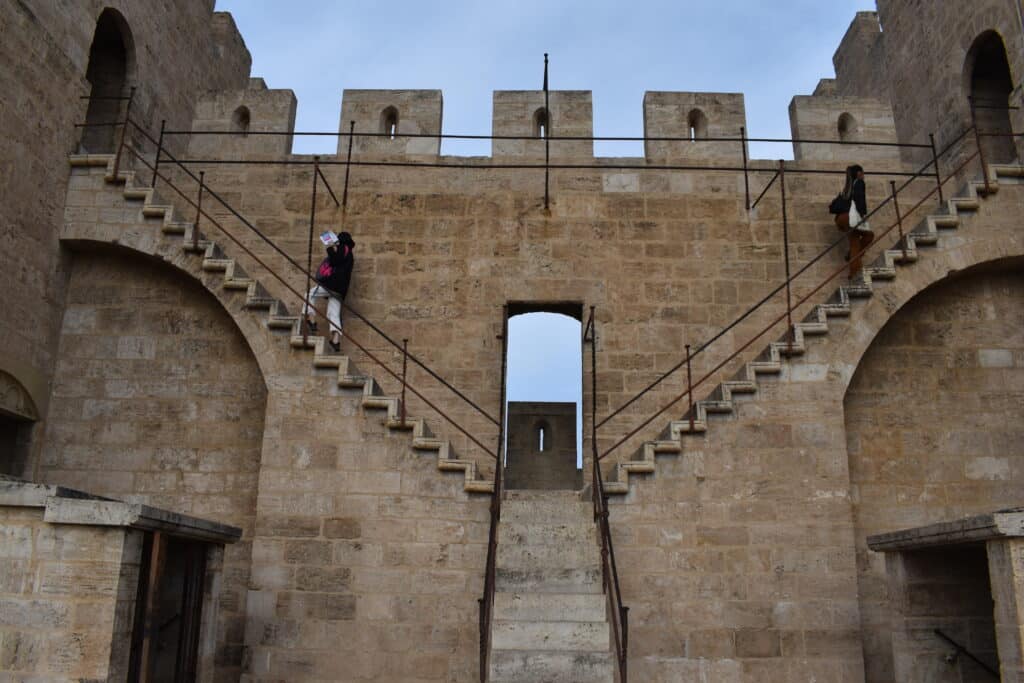 6.-Good weather all year round
The city has about 300 sunny days a year that fluctuates with mild temperatures in winter and autumn (around 15 to 20 degrees) and hot temperatures in the summer months (between 25 and 35 degrees).
Vitamin D throughout the year.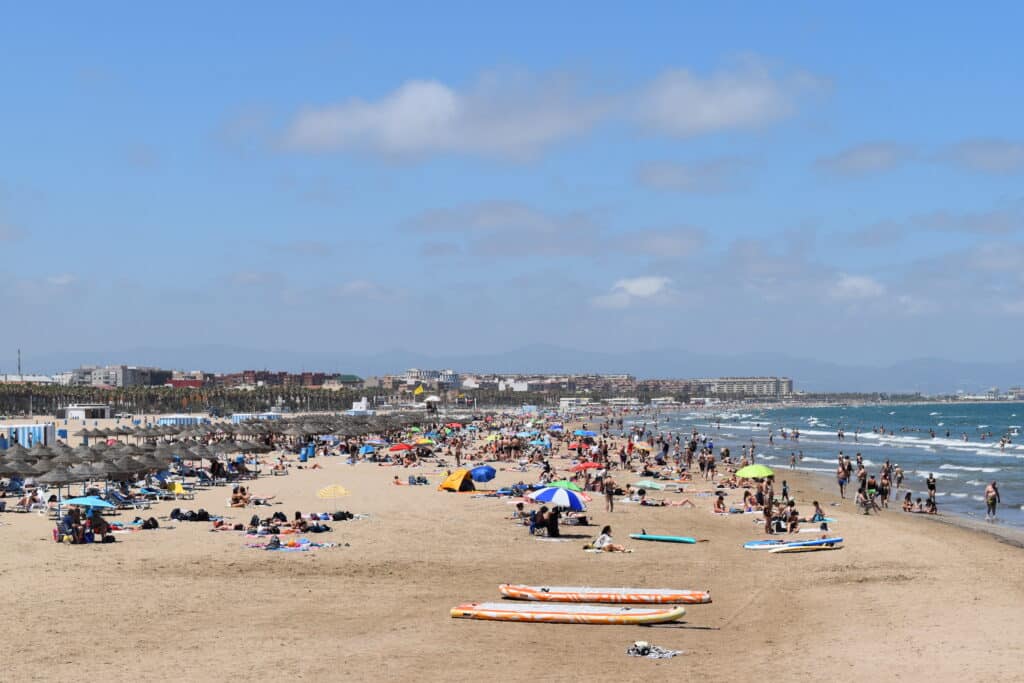 7.- Celebrate the year of Sorolla
The legendary Valencian painter, Joaquín Sorolla will be the main protagonist of the programming of the Museum of Fine Arts of Valencia during this year.
They will pay homage to the 100th anniversary of his death with two exhibitions that review his origins and his entire career.
From March 30 to June 11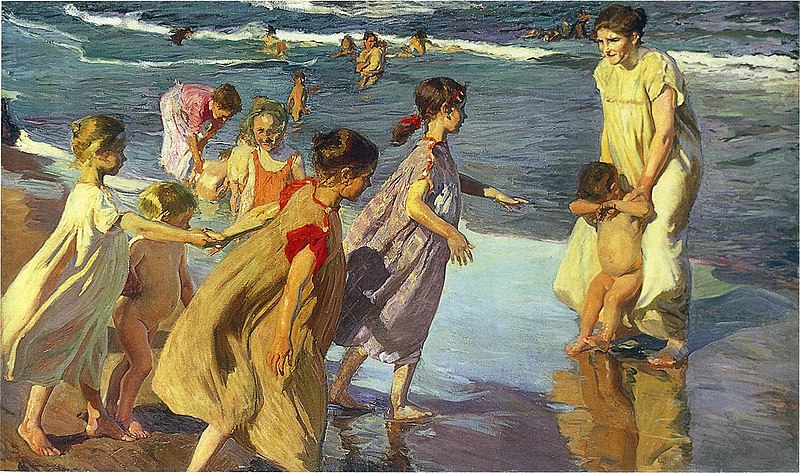 8.- It has been the capital of design 2022
Thousands of artists have passed through the city in recent years to leave their mark on Valencia. A liberal city, full of color and contrasts between old constructions and avant-garde buildings such as the City of Arts and Sciences.
Discover the places that stand out for their design on this map

9.-Very close is the longest navigable underground river in Europe
As you hear it, 30 minutes from Valencia is a unique natural wonder in all of Europe. The Caves of San José. Entering the river inside the caves is an authentic experience for the senses.
Click here for more information

10.-New places in the port: atmosphere, live music, gastronomy
It does not stop growing. But in a good way. The port of Valencia has become the second most important in Spain (it has many connections with the islands and North Africa) and the Cabanyal neighborhood (the old fishermen's quarter) has been restructured and houses a gastronomic and unparalleled leisure offer.
Find out more about this picturesque neighborhood
11.-It has an exceptional wine
Did you know that it has its own protected designation of origin grape variety?
The bobal variety: one of the oldest in the world and one that you have to try.
+Info here if you want to know what it is about

12.-It is the third most important city in Spain
Behind Madrid and Barcelona is Valencia. By population and growth.
But Valencia has many more benefits: being a city of considerable size, with infinite opportunities for 'what to do', it is not excessively large like the previous ones in which the journeys by metro can be eternal and the shops are always crowded.
You have everything at hand, it is flat and you can go anywhere by bike, it has a beach and a multitude of natural areas around to disconnect.
And it is also very well connected with the big metropolises.
13.-For experiencing the Fallas at least once in your life
Declared Intangible Cultural Heritage of Humanity, is a unique festival that you will not be able to find anywhere else.
Full of noise, art, and music on the street:
artistic creations with connotations of satire and rebellion fill the streets of the city in an attempt to increase freedom of expression and creative freedom.
streets full of lights; fireworks and the indescribable mascletàs  that make the whole city tremble.
Get to know the Fallas of Valencia from within

14.-Better train connections
There are more and more trains that take you to the main Spanish cities, from €7! With the new companies Iryo and Ouigo
15.-For the Valencians and their way of living life
Valencians are natural people, who live in the moment and who like to share.
With deep-rooted customs such as the famous esmorzaret or las Fallas, they do not forgive a beer in the sun on a terrace accompanied by some peanuts to interact with their loved ones.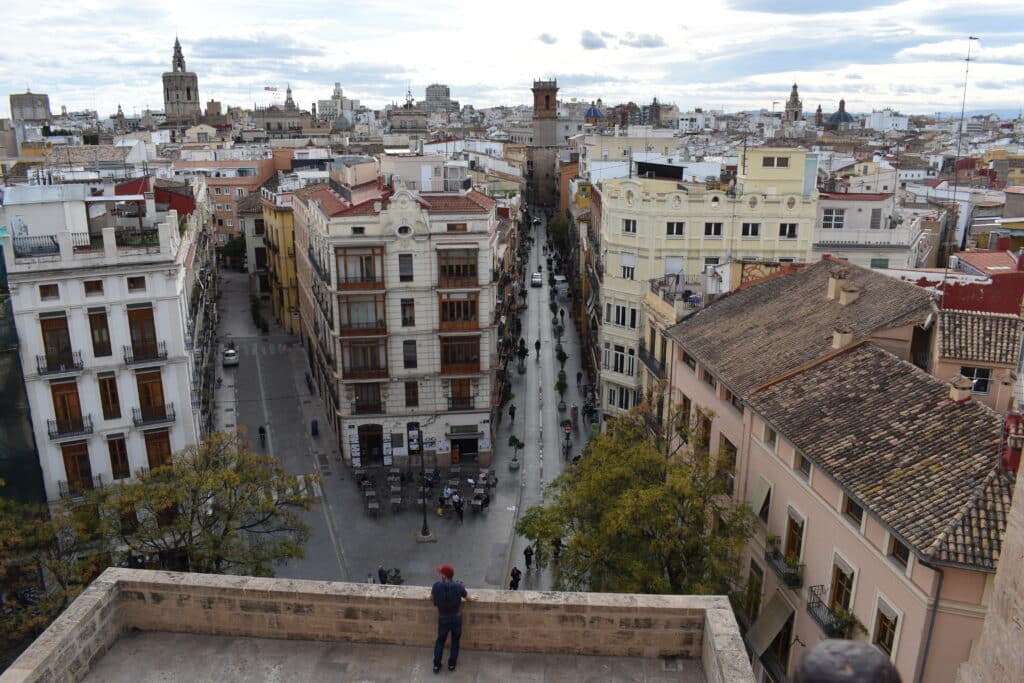 And we could continue giving you reasons to visit Valencia this year… In addition to being an economical, sustainable, and safe city, it is la terreta (as the Valencians call it) and it is unique.
Tell us… anything else to add?
We read you!
And if you want to continue discovering the secrets of this wonderful city, don't miss our Instagram ?